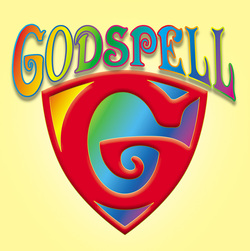 Godspell
Youth Musical
January 20-22 & 27-29, 2017

A small group helps Jesus Christ tell parables using games, storytelling techniques, hefty doses of comic timing, and an eclectic blend of songs, ranging in style from pop to vaudeville. Dissolving hauntingly into the Last Supper and the Crucifixion, Jesus' messages of kindness, tolerance and love come vibrantly to life.

Audition Date November 16
Please prepare a 32-bar cut of a musical theatre song and bring sheet music in the appropriate key.