---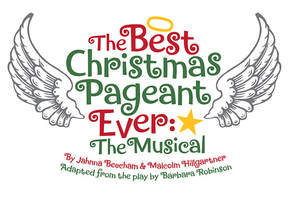 The Best Christmas Pageant Ever: The Musical
​
​
Performance Dates: December 1-3, 2017

Director: Laverne Waldrop

The Herdmans are the worst kids in the history of the world--so when they crash Sunday school and demand parts in the Christmas pageant, the whole town panics. There's not supposed to be fighting or cigar-smoking in Bethlehem, and while these kids have never even heard the Christmas story, they definitely have rewrites! Soon everyone from the terrified pint-sized shepherds to the furious church ladies are calling for first-time director Grace to cancel the whole thing. But it's up to her and the Reverend to help their community see the Christmas story and the Herdman kids through new eyes in this buoyant musical adaptation of the funny and touching holiday classic. Silent night? Not a chance. But sometimes a little joyful noise is just right for Christmas.
---
---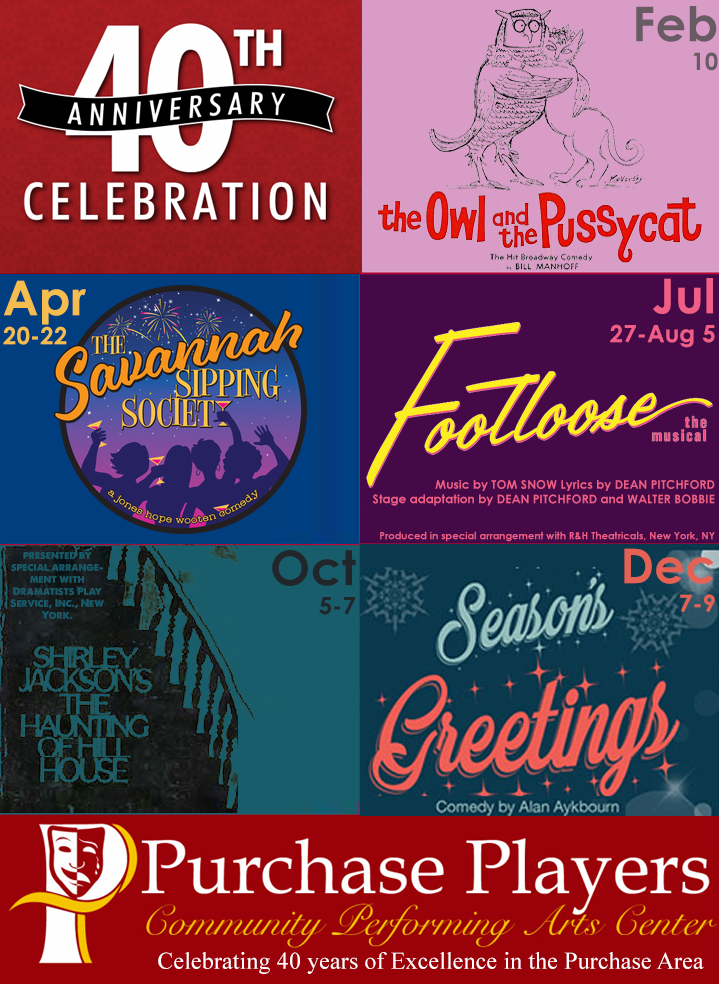 ---
---
Our Mission

Purchase Players strives to engage, inspire, entertain and challenge audiences with theatrical productions; to train and support the next generation of theatre artists; to provide arts education programs that promote life-long learning to our community; and to celebrate the essential power of the theatre to illuminate our common humanity.
---
---
Congratulations

Performance Times

Friday & Saturday - 7 P.M.
Sunday - 2 P.M.
The house opens 30 minutes prior to
each performance.


Proud member of the Mayfield Chamber of Commerce
Proud member of the American Association of Community Theatre