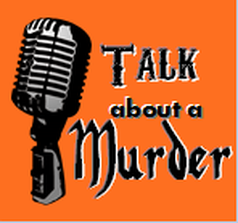 Talk About A Murder
Dessert Theatre

September 14-16, 2017
​
Personalities clash on a killer talk show. One of the featured guests is murdered. Who would want someone dead while live on the air? Or is the question, who wouldn't? Can this mystery help the ratings? Must the show go on? Might as well, there's nothing else on.


---
Dessert Theatre Information
Performance Schedule:
6:00 P.M. - House Opens
6:30 P.M. - Dessert Served
7:00 P.M. - Performance

Ticket Price:
$15.00 per Patron

Desserts themed from the show will be served, as well as tea and water.