Auditions
Before you can be an actor on the stage, you've got to audition. While the Purchase Players have been fortunate to have many people try-out for our plays over the years, we've also had a few times when the casting committee members have sat, scratching their collective heads, and wondering if everyone had decided to leave town that week. The point is, we need you!

This isn't professional theatre -- these are your neighbors -- you don't have to prepare (unless the director requires this, in which case you'll be told what to bring with you). All you need is a desire to be on stage, and you know you have that. Think about all the times you've attended a play -- not necessarily at the Purchase Players CPAC, but anywhere -- and thought to yourself, "I could do better than that", or "That looks like fun!" Take that next small step and become a part of Mayfield's Purchase Players Community Theatre!
---
Upcoming Auditions
---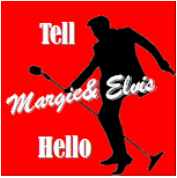 Tell Margie & Elvis Hello

Auditions: September 18 & 19, 2017 @ 6 p.m.
​(9 actors: 3 men, 4 women, 2 High School aged girls)

​Performance Dates: October 27-29, 2017

Director: Don Johnson

Two families journey to Graceland to celebrate Elvis Presley's 70th birthday. For two sets of middle age parents, two teenagers, two senior citizens and a stranded traveler, Graceland is not only fun, but also a maturing experience. This exciting new show is the latest play by local favorite, Mayfield's own Don Johnson!
---
---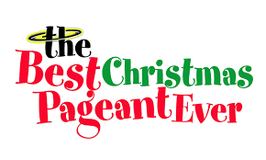 The Best Christmas Pageant Ever: The Musical
​
Audition: October 10th, 2017 @ 6 p.m.
​ (19-40 actors possible: 10-20 f, 9-20 m)
​
Performance Dates: December 1-3, 2017

Director: Laverne Waldrop

The Herdmans are the worst kids in the history of the world--so when they crash Sunday school and demand parts in the Christmas pageant, the whole town panics. There's not supposed to be fighting or cigar-smoking in Bethlehem, and while these kids have never even heard the Christmas story, they definitely have rewrites! Soon everyone from the terrified pint-sized shepherds to the furious church ladies are calling for first-time director Grace to cancel the whole thing. But it's up to her and the Reverend to help their community see the Christmas story and the Herdman kids through new eyes in this buoyant musical adaptation of the funny and touching holiday classic. Silent night? Not a chance. But sometimes a little joyful noise is just right for Christmas.
---